O Rockefeller Center e SoHo são provavelmente as minhas duas zonas favoritas de NYC e por isso são sempre locais onde gosto de passar mais tempo sempre que venho a NYC. Nunca tinha visitado Nova Iorque nesta altura do ano, e de facto, o Rockefeller Center torna-se ainda mais mágico. Aqui tudo é pensado ao detalhe e é impossível não sentirmos o Christmas spirit - desde músicas de natal pelas ruas, à árvore de natal gigante, à patinagem no gelo e às montas da Sacks completamente decoradas e vestidas a rigor para esta época festiva.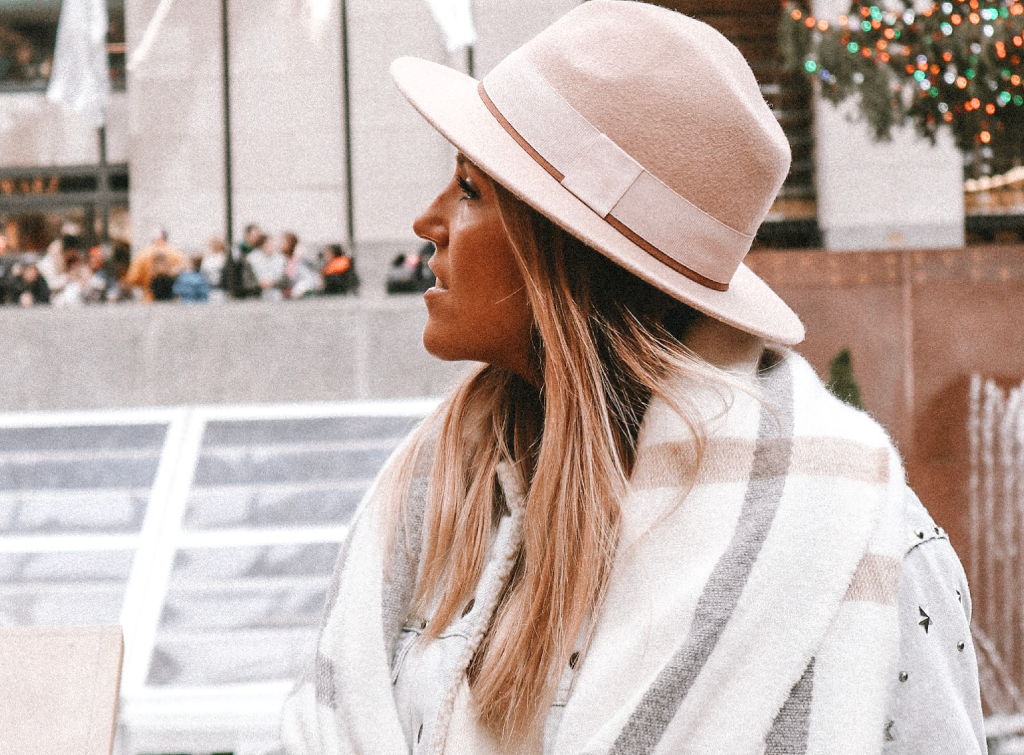 Neste dia aproveitámos para explorar a zona de Rockefeller Center, onde podemos encontrar os estudios da NBC, a pista de gelo para patinar, os armazéns Sackse o Top Of The Rock, um dos observatórios de Nova Iorque que vale muito a pena visitar - o elevador vai do piso 0 ao 62 em apenas 40segundos e conseguimos ver através do tecto de vidro do elevador.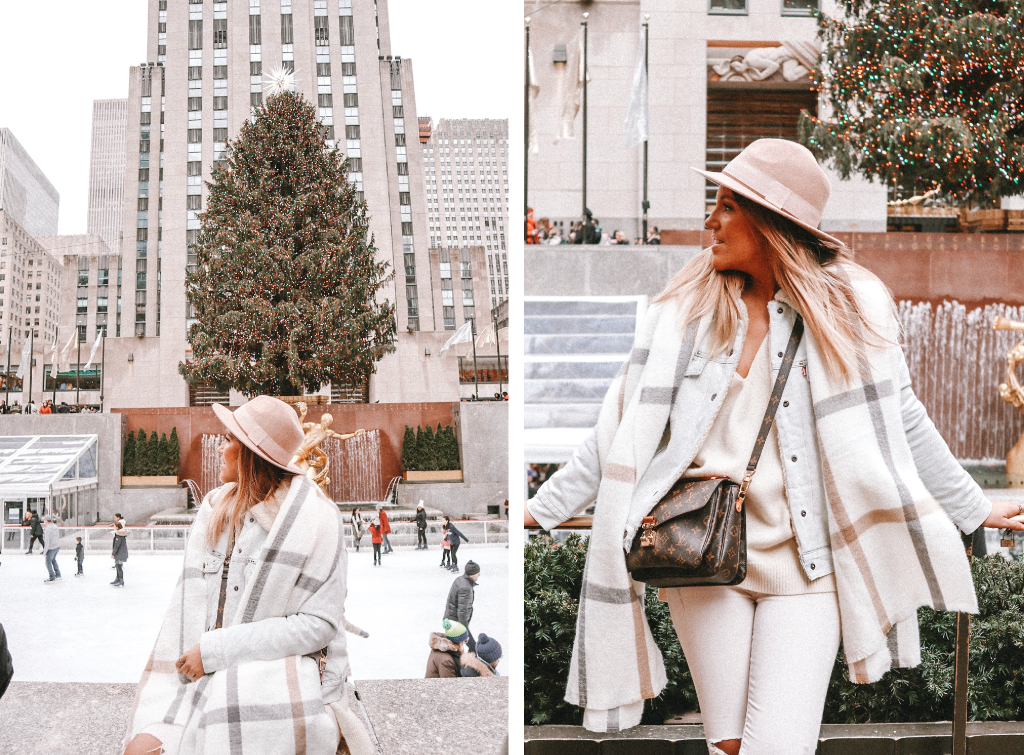 Aproveitámos um dos dias com menos nevoeiro para subir ao Top Of The Rock para conseguirmos apreciar a cidade e a vista do 62º andar do Top Of The Rock. Aqui têm um observatório ao ar livre ou fechado com janelas de vidro como estas onde tirei a fotografia abaixo. Podem ainda subir ao último piso onde têm mesmo uma visão 360º de toda a cidade e é completamente breathtaking!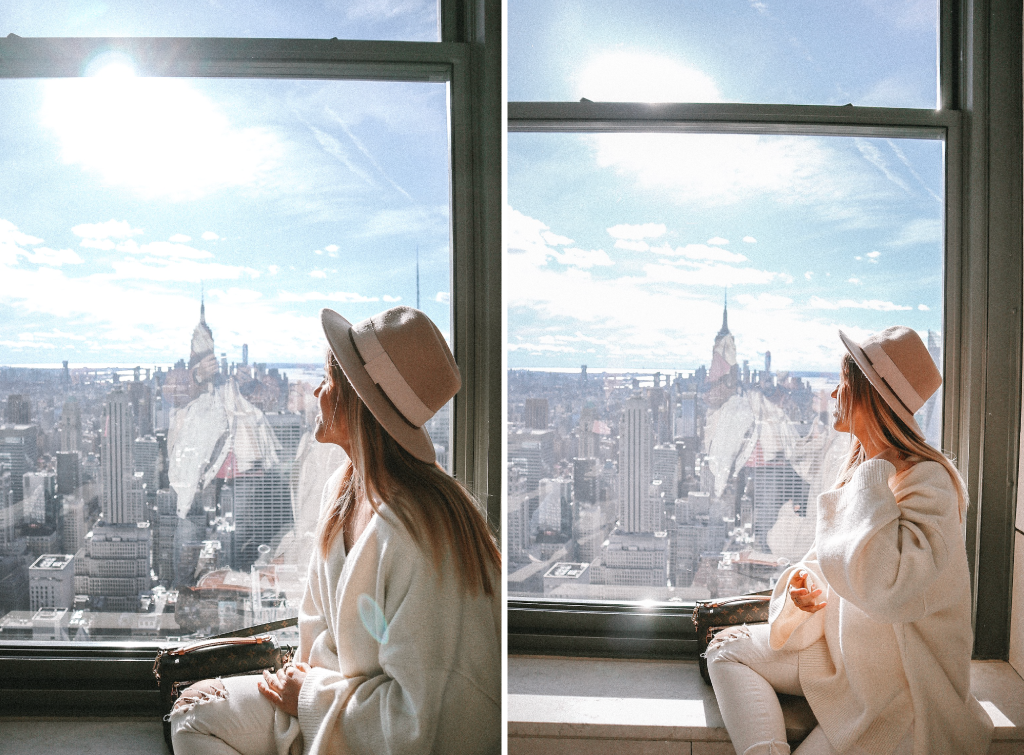 Para este dia, o look escolhido andou em volta dos tons pastel, as calças brancas, uma camisola de lã oversize super quentinha - provavelmente uma das minhas favoritas, um casaco da Levi's de pêlo que comprei em NYC e um chapéu bege para rematar todo o look.
SHOP THIS STORY
calças ZARA / camisola H&M / casaco ganga Levi's / chapéu Parfois / lenço ZARA